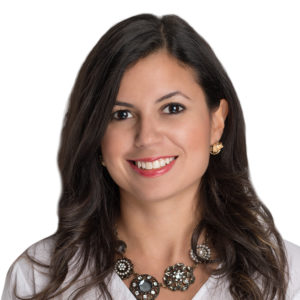 Natalie Rivera
Account Executive
The go-getter.
Natalie has a passion for planning meetings and events, fueled by her love for seeing all the pieces come together. Her zest for a good challenge allows her to be positive in every situation and find the best solution to an issue. She takes great pride in managing multiple programs while travelling and ensuring a successful meeting/event. Friendly, organized, and hard-working, she has all the attributes of a truly excellent meeting planner.
With 8 years of experience working in the industry with both corporate and association clients and a Bachelors in Business Management, Natalie is able to bring expert project management, registration, and planning to the different clientele NHS Global Events has to offer.
Natalie is always looking for the next adventure and subscribes to the idea of trying things at least once. She loves being outside, doing everything from kayaking and camping to embracing the views Chicago rooftops have to offer.
What's your favorite past-time?
I love to bike ride along the Lake Front and kayak whenever the weather allows!
Do you have a pet? Name and what they are.
My family has 2 dogs, 1 German Shepard (Gunner) and a corgi (Chevy).
Favorite city?
Domestic—Chicago, IL Love the city I live in and don't think I could live anywhere else.
International- Barcelona, Spain
If you were to star in a TV show, which one?
Why you love working in the events industry.
I love what I do because it's never a dull moment regardless of what project you're tasked with. No matter how much planning takes place, there's always an unexpected surprise onsite. The rush always keeps me going! Being onsite is my favorite because I'm able to oversee all the moving pieces and ensure it's a smooth event. I always enjoy a good challenge.