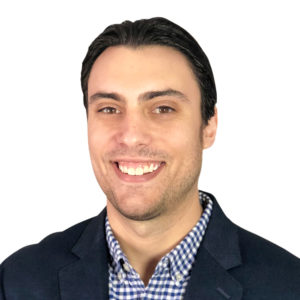 Bryan Ganek
Senior Account Manager, Sourcing
The confidence builder.
Bryan is a laidback and approachable person who puts everyone at ease. He loves great conversation and has a Bachelor of Arts in Communications from Concordia University Chicago.
Backed by over a decade of industry experience, Bryan is a highly skilled event and project manager who is adept at problem-solving and multi-tasking. He loves challenging himself and overcoming the obstacles that stand in his way. This is evident by two of his proudest accomplishments: completing both a marathon and a 70.3 Half Ironman.
Bryan has a passion for learning new things and lives by his motto of "live, love, laugh, and learn every day". In his free time, Bryan enjoys being with his wife, who owns a successful makeup and hair business, and their two sons, Walker (Born in 2017) and Caden (Born in 2021). He also enjoys golfing, watching Chicago sports and walking the family dog.
What's your favorite past-time?
Golfing, and/or walking our dog with my wife.
Do you have a pet? Name and what they are.
Gus. He's a Brown/White Pitbull
Favorite city?
Nashville. Great music, great food, friendly people, warm weather.
If you were to star in a TV show, which one?
Walking Dead. Everyone talks about "living" in a zombie apocalypse. I would love to experience it.
Why you love working in the events industry.
I love problem-solving and seeing the end result of a well-executed event.