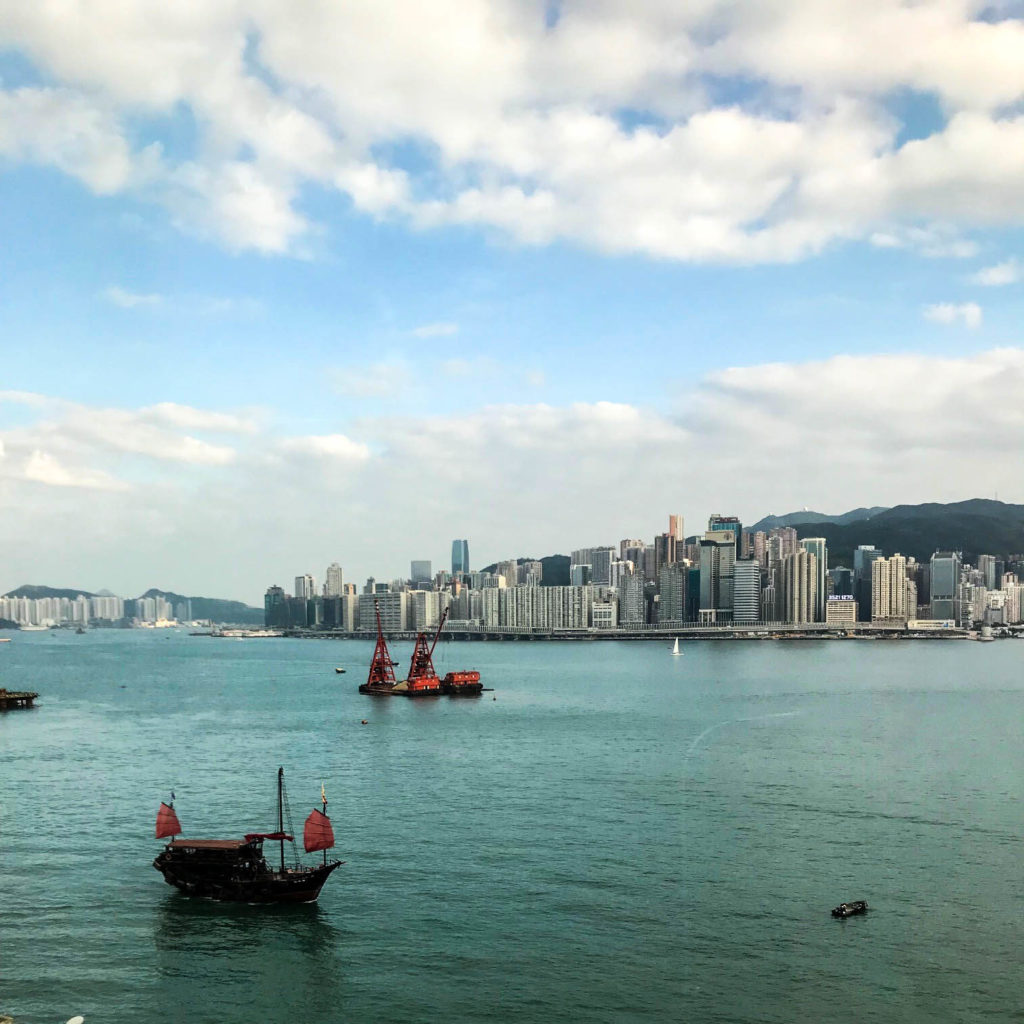 The China Excursion
Maybe you have finally decided to visit China, but you aren't sure what the best hotels and activities to do are. Melissa, Senior Manager of Meetings and Events at NHS set out on her trip to China with a fully packed itinerary. She went from Shanghai to Hong Kong visiting some of the most luxurious hotels and participating in exciting activities. Each hotel Melissa stayed in prepared experiences that were both unique and memorable. We hope this post pushes you to finally buy that ticket for China and go on your own excursion!
Hotels Visited/Stayed At:
Pudong Shangri-La, Shanghai
Jing An Shangri-La Shanghai
Kerry Hotel Pudong, Shanghai
Kowloon Shangri-La, Hong Kong
Kerry Hotel, Hong Kong
Island Shangri-La, Hong Kong
Kerry Hotel, Pudong, Shanghai
Melissa felt welcomed by the Kerry Pudong having been greeted by their own personal hotel mascot! She was able to tour the meeting space at the Kerry Hotel as well as witness one of the luxurious bathroom suites. Who wouldn't want to take some time and decompress in that bathroom suite?! The Kerry Hotel offers 574 rooms, 3 bars and restaurants, a premier fitness center, and a great amount of event space in various sizes. Learn more about meeting and event space here.
The Kerry Hotel brews their own beer. Melissa learned about the brewing methods and even got a personalized beer bottle as her table seating for lunch. They definitely know how to create a personalized experience!
Kowloon Shangri-la
The Kowloon Shangri-la has numerous hotel awards, including securing it's spot as one of the top 100 hotels in all of China. It did not disappoint with the beautiful Victoria Harbour waterfront views and expansive meeting space, which you can visit here. The hotel also has 688 rooms, 7 restaurants, bar, lounge, and deli. One of the restaurants Melissa visited was Shang's Place, where she was greeted with her very own head shot in the foam of her latte!
Exploring Hong Kong and Shanghai brought unforgettable moments for Melissa! Listed below are some recommended activities.
Shanghai

Yu Garden is situated by the City God Temple in the Northeast of the Old City of Shanghai. It is made up of 6 distinct areas and the architecture is a sight to see.
If you can handle crows, the Old Town Bazaar is a place to visit, even if only for the experience! This is the perfect place to buy souvenirs and buy some delicious dumplings.
Take some time out of your day to take a boat ride at Zhujiajiao Water Village. This village has lovely gardens, delicious food, and intriguing tours.

Hong Kong

Stroll down to the water to climb aboard a traditional Chinese Junk boat and take a sunset cruise. You'll be in for some breathtaking views. Aqua Luna provides wonderful cruises.
Towngas Cooking Centre provides fun and creative cooking classes you can join in on
See Hong Kong from a birds eye view by taking a ride on the Peak Tram
You can view more photos of her trip on our Instagram story and highlights, "China."
Back To Blog