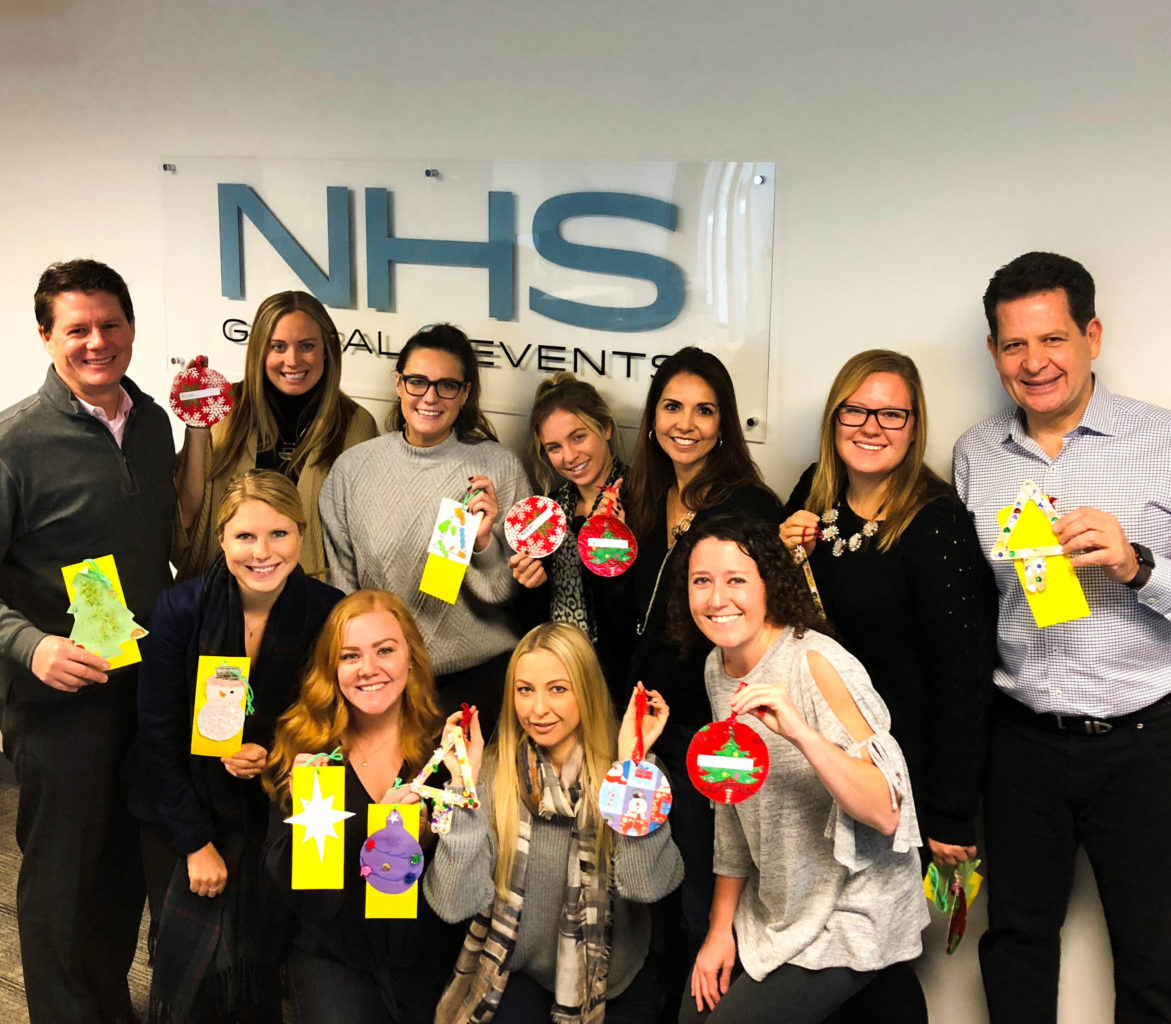 Make Giving Back Your Mission
Author: Ric Cengeri
Staying with the spirit of giving, we want to talk about the importance of giving back and we'll just take this opportunity to talk about what we do at NHS Global Events as an example. And we hope it inspires even one more person or organization to do the same.
"We have two community partners," points out Allison Hines, Senior Meeting and Event Coordinator for NHS Global Events. "We work with the Carole Robertson Center for Learning (CRCL), an early childhood facility on the west side of Chicago that caters to children from low-income families. And Sarah's Circle, a non-profit organization in Chicago serving women who are homeless or at the risk of becoming homeless."
"At CRCL, NHS Global Events employees volunteer at the Fun Fantastic Fridays every summer," says Allison. "At this time of year, we participate in their Holiday Gift Giving program where we provide gifts for two or three of the children who come to the center." Allison, along with EVP Sean Lynch, also serve on the Center's resource development committee. "For CRCL's annual celebration in the spring, we assist by ask for donations from our hotel partners for the event's silent auction."
And when NHS Global Events has held company retreats over the last two years, you can bet corporate social responsibility (CSR) activities were part of the agenda. That meant conducting a beach cleanup in San Diego this year and building mud kitchens for kids in Vancouver last year.
Says Allison,
Participating in CSR events and giving back is another great way to foster team building, it helps us be thankful for what we have and it's a way for sharing our passion to help others. This is second nature at NHS Global Events. It's an extension of who we are and we always look forward to it."
Back To Blog