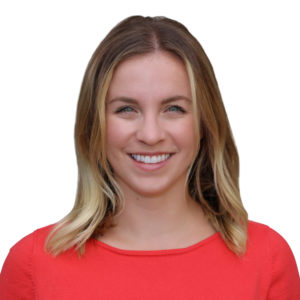 Alexa Henkin
Account Manager, Sourcing
The adventurous talent.
Alexa is an event and travel management professional proficient in organizing and coordinating venues and negotiating contracts. Before lending her talents to the team at NHS Global Events, Alexa spent over three years as Senior Account Coordinator at a travel and events company in Chicago after working as an Experiential Marketing Event Leader in Orlando.
A graduate of Florida State University, Alexa loves staying active and played college lacrosse. She loves to travel and has lived in six different states and spent a summer in London. Alexa is passionate about seeing the world and helping others create their own experiences.
With a Bachelor of Science in Psychology, Alexa's uncanny ability to think ahead pairs well with her ability to multitask. Her organizational skills and attention to detail are unmatched, and her work ethic knows no bounds. Truly an adventurer at heart, Alexa is always willing to learn or try new things.
Outside of work, Alexa loves trying new restaurants with family and friends, spending hours in a book store, or exploring the city.
What's your favorite past-time?
Spending time with friends and family. Exploring new places and cities.
Do you have a pet? Name and what they are.
Yes, her name is Kali and she is a pit/boxer mix.
If you were to star in a TV show, which one?
Fixer Upper! I would love for Joanna Gaines to design a house for me.